Who are we?
We at ecfirst are cyber defense experts and trainers who serve defenders like you.
We are here to serve defenders, like you. It goes beyond defending your job or career. It even goes beyond defending your company.
Every time you contribute to a culture of cybersecurity at work, you are defending your country
Every time you show you're taking steps to improve security awareness, you are defending your country
And every time you learn more about managing to metrics, detecting problems, and raising red flags, you are defending your country
We believe education is the key to successful defense against insider threats.
It's the key to having successful jobs, careers and companies.
And it's the key strengthening the country, and thus the world.
OUR MISSION: We serve those who serve others. We help defenders acquire the cybersecurity certification training they need to have a successful career, so that the companies they serve will be safer and better positioned to address active, persistent threats to assets and information.
We create best-in-class security awareness training that meets the requirements of NIST SP 800-171 and CMMC that helps defenders like you level-up their skills.
That helps you emerge as a pro-active, more knowledgeable professional
That helps you be the hero to the people you seek to serve
If this sounds like you, welcome.
We've been waiting for you... and you have our unconditional commitment to your complete satisfaction.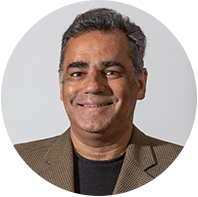 Course Creator

If you have a question we haven't answered, please reach out.