Hey, are you tired of completing security questionnaires from your clients?
Are your customers inquiring or requiring HITRUST CSF Certification?
Now you can get deeper insight on the process and timeline to successfully achieve HITRUST CSF Certification.
With this premium HITRUST Workshop exclusively from ecfirst, you receive a prescriptive roadmap that spells out EXACTLY what you need to do to get certified. Examine how HITRUST CSF Certification can enable your organization to address multiple regulatory mandates and build a credible cybersecurity and information risk management program.
What's in it for you?
Know precisely how to establish and implement a HITRUST global risk management program
See clearly how the standard can be tailored and customized to address your unique business priorities for compliance, such as NIST, HIPAA, GDPR, ISO 27001, CMMC, and others
Be able to show internal and external stakeholders that you are mitigating persistent cyber risk
What are your take-aways?
A comprehensive roadmap that helps you navigate the path to HITRUST CSF Certification
Insight about the HITRUST CSF Certification process and what you need to do to get organized
Documents, infographics, slides, and an executive white paper that you can share with all HITRUST stakeholders of your organization
Who is it for?
C level executives
IT professionals
Information Security Officer (ISO) and
professionals
IT Directors and management
Compliance professionals and officers
Why trust ecfirst?
Proud to be a member of the HITRUST ecosystem as a HITRUST Authorized External Assessor
Successfully collaborated with a diverse client base to achieve HITRUST CSF Certification
Our team has managed assessments using various standards including, but not limited, to NIST, CMMC, HIPAA, GDPR, ISO-27001, PCI-DSS and others
Since 1999 ecfirst has delivered complete end-to-end compliance and information security services across the United States and worldwide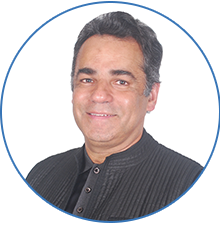 About Workshop Presenter
Mr. Ali Pabrai, a global cybersecurity and compliance expert, is the chairman and chief executive of ecfirst. A highly sought after professional, he has successfully delivered solutions to U.S. government agencies, IT firms, healthcare systems, legal and other organizations worldwide.
Questions?
Contact Kris Laidley for more information.